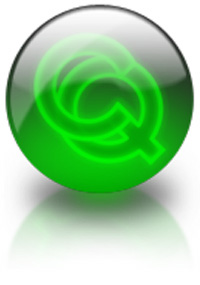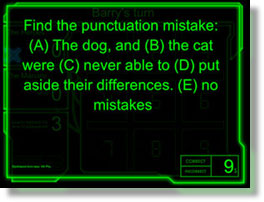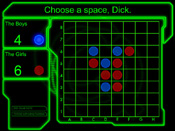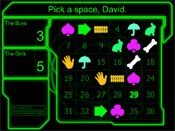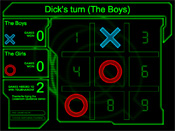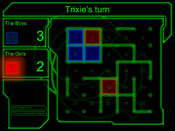 Latest version updated 1/21/2019.
To update, just download the demo then re-enter your user name and product key.
Mac version now 64-bit.
New Feature: Put a "@" before a student's name, and they won't be called during the game. This is a much more convenient way of dealing with absences since you don't have to remember later who you deleted.
NOTE: I'm not a company or a trained professional. I'm a teacher myself, and I wrote the first version of Classroom Quizshow during spring break of my first year as a fourth-grade teacher back in 1994. I've been tweaking it off and on ever since. It's my baby.
Occasionally I break my baby. If I do, just yell at me (email). I don't like people being inconvenienced by my incompetence, so I'll fix it as fast as I can. If something is wrong, please don't worry. You haven't been ripped off. I just goofed. I'm only a human being after all! ;-)
You supply the questions and choose from one of the
five exciting games:
Tic Tac Tournament
Matching
Dots
Reversi
Sudoku
Classroom Quizshow
has been used worldwide with students ranging in age from kindergarten to medical school.
Divide your contestants (students) into two teams, named whatever you like. Set a few other gameplay options, and you're ready to go.
Classroom Quizshow
calls on contestants and presents your questions. Let the fun begin!