Here's a recent (9/28/15) testimonial from a Classroom Quizshow user. I added the ability to display Classroom Quizshow in a window for him (in addition to the usual full-screen mode) so he can use it with Blackboard for online classes.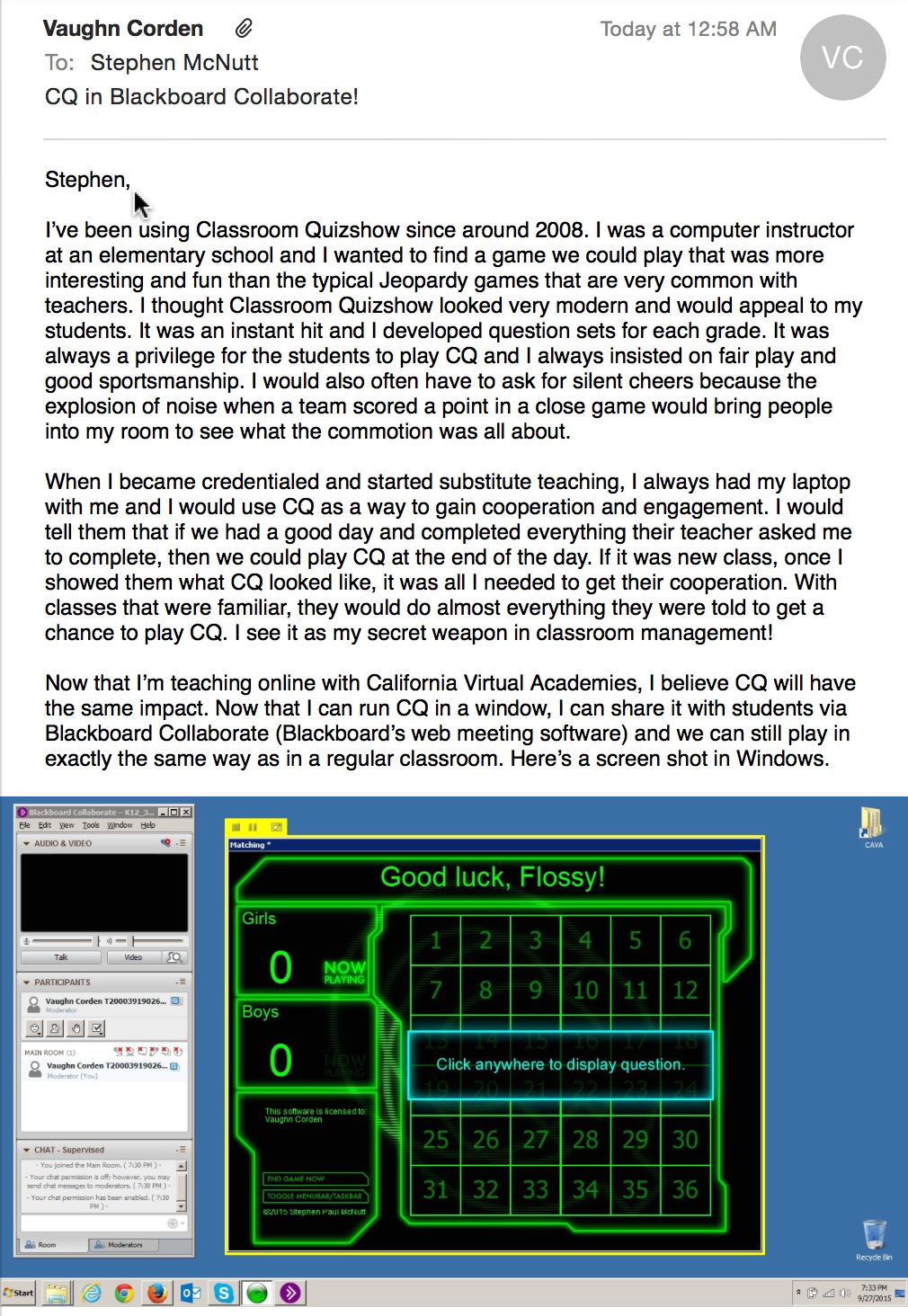 And here are some articles about Classroom Quizshow over the years...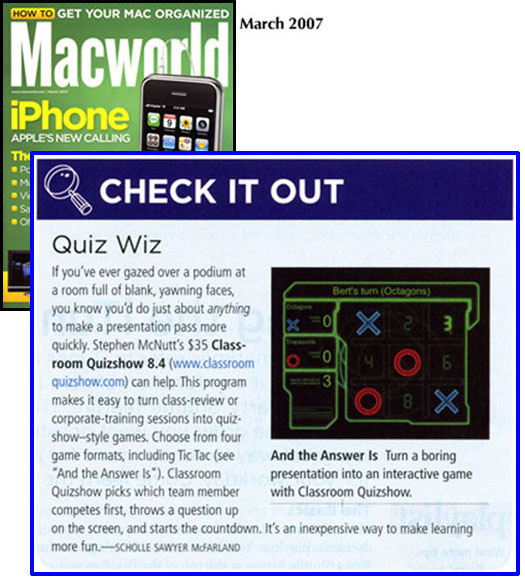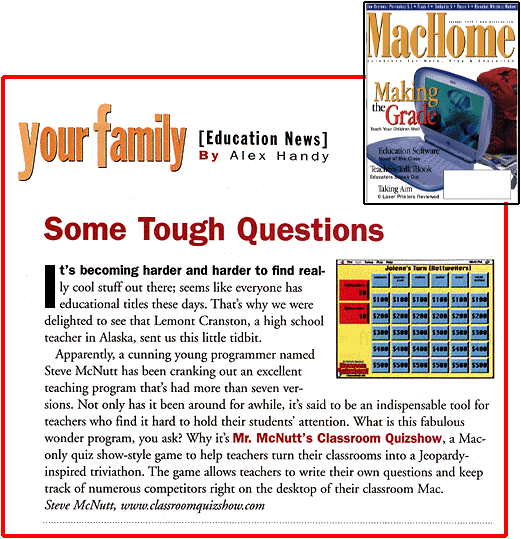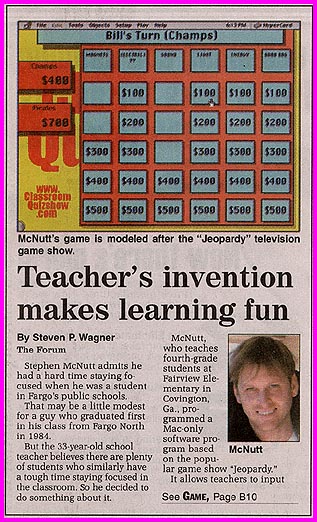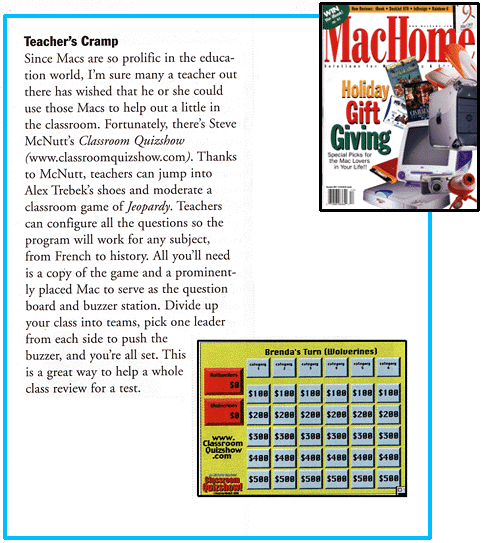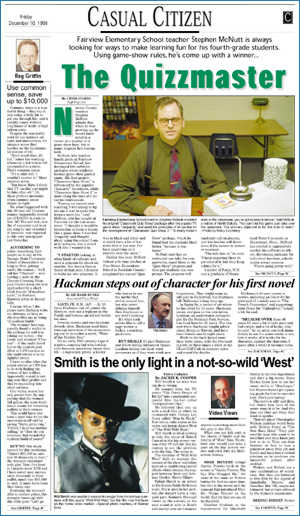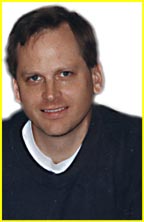 I wrote the first version of Classroom Quizshow in 1994. I was a first-year teacher trying to make learning fun for my class of fourth graders. Over the years Classroom Quizshow has been featured in a few magazines and newspapers. While the current version, Classroom Quizshow 8, has a new look, the basic idea of turning what might have been a boring lesson into a fun game remains the same.
NOTE: Some of these pictures show an old version of CQ.